Job Description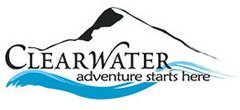 District of Clearwater
Chief Administrative Officer
WHERE IS THE JOB?
Situated in the North Thompson Valley in the interior of BC, Clearwater is located just 125 kilometres north of Kamloops and is known as the Gateway to Wells Gray Provincial Park. Forestry, tourism, agriculture, and energy form a diversified economic base for the area, which acts as a service centre providing to both its own residents and the travelling public.
Surrounded by mountains and rivers, Clearwater is a thriving and dynamic community, with tourism in particular experiencing significant growth as travelers from all corners of the world flock to the wilderness that surrounds the community.
WHAT WILL YOU BE DOING?
Under the direction of Mayor and Council, the Chief Administrative Officer (CAO) is responsible for the overall management of all operations of the District of Clearwater ("Clearwater" or "the District"), ensuring that the policies, programs, and other directions of Council are implemented and that the bylaws of the District and relevant Acts of the Province are upheld.
WHAT YOU'LL BRING WITH YOU:
Excellent interpersonal and verbal / written communication skills.
Ability to analyze problems, implement solutions and make effective, timely decisions, and to interpret, report, and advise on a variety of complex matters pertaining to the business of the District.
Ability to prioritize workload and meet deadlines; remain well organized and capable of obtaining results; and delegate work in a fair and effective manner.
Interact with others in ways that advance the work of the District by developing respect, mutual understanding, and productive working relationships.
Ability to deal tactfully, efficiently, and effectively with staff, elected officials, all levels of government, other agencies and associations, and the general public.
Understanding of the current legal environment in which the District operates including Local Government Act, Community Charter, related statutes, laws, regulations and precedents respecting local government; ability to interpret regulations, legislation, policies, procedures and bylaws; knowledge and understanding of local government issues, authorities and trends.
 
4 REASONS TO APPLY AND MOVE TO CLEARWATER:
An annual salary range of $130,000 – $150,000 depending on your skills and qualifications.
Life in a small town that thrives with community events, seasonal festivals, restaurants, and shopping.
Serenity and adventure in the great outdoors.
Access to historical and heritage sites, and a culture rich in the traditions of the Simpcw First Nation.
 If you're ready to move to your new home, forward your resume and cover letter to Tall Cedars Search & Recruitment, by June 30, 2023. A Supplementary Package can be obtained by request from the Consultant, which includes a complete job description and details of the comprehensive benefits package.
 
Flo Follero-Pugh, Tall Cedars Search & Recruitment
flo@tallcedars.ca
www.tallcedars.ca